OVERLANDBIRDS ON TOUR - A DRIVE AROUND THE WORLD IN A LAND ROVER DEFENDER
Today we pulled a fast one. Well, not really fast but more of a slow con. We slept outside the Intercontinental 5 star resort last night. The road is a dead end and we parked up pretty early and got a good nights sleep with no cars whizzing by. In the morning we got up and entered the lobby with the intention of stealing a shower in the pool changing area. This looked to be too risky so we (actually I, me and not Julie (who allegedly doesn't do cons)) went over to reception and told a little story that we were meeting our friends and needed to clean up before they arrived (i think i might have said "check in" by accident). An hour later the reception manger had contacted the Spa manager and we were in. Into the Spa that is,,,complimentary shower with a much 5 star hot water as you can shake a loofah at.

So thanks Intercontinental for the best shower we've had in weeks and a really nice hotel also. I'd recommend it if you're ever in Aqaba, Jordan. They even look after the people pretending to be meeting fictional guests that afternoon. I did note a Spa day is 115jod so about £100. I wonder what a shower is? They have a really nice beach and no doubt a nice price tag. We considered staying there a second night but the lure of the Rovers Return Pub was too great so we're sleeping outside there (on the road with cars wizzing by. Such is the life of a overlander and the need to spend left over currency on beer and red wine)

We got our ferry tickets today to Egypt and also the Visa. The visa from the Egyptian consulate in Aqaba and this took a little over an hour. They were quite helpful and said we must promise not to got to that square where the problems are. We are of course not going there. The ferry tickets soured the whole Jordanian experience as they processed our tickets and then wanted payment. Looking up at the huge Mastercard sign about 6 inches from my forehead on the glass inbetween me and the agent I offered my Mastercard only to be told they don't accept it. He wouldn't cancel the tickets (he said he couldn't) and told us to go to the bank up the road. The bank up the road was no good for us and we needed to go to one about 15mins away. Which we did. On arriving back the guy had left the office for the day leaving a none English speaking person to do the deal. We had tickets, no idea what time the boat was and no idea where to go. He left us high and dry. We spent the next two hours getting the tickets translated and eventually ending up in the port to check we knew where we were going and what time. Thanks to the numpty in the offical office of the ferry company. We should have used an agent in another office we saw earlier ! If this were England i would have complained a lot !

So tomorrow (if i get chance to post this) we go to the worse place on the planet for getting a car into. The bribes the corruption and the hassle are second to none. We have two 2Kg Fire Extinguishers and i wonder how many they will force us to buy as ours arn't big enough...even though i've done the research and these are much larger than needed. This is a known scam by the corrupt customs team. The back handers and bribes are legendary and to be honest if Egypt could be missed every overlander would miss it out completely for this reason. We shall see if i feel the same in just over a days time.

Powered by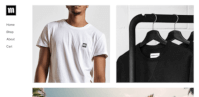 Create your own unique website with customizable templates.