OVERLANDBIRDS ON TOUR - A DRIVE AROUND THE WORLD IN A LAND ROVER DEFENDER
I lost three pages of typed blog due a dodgy WiFi connection. Was not impressed to say the least. Welcome to being back on the road Nelly I hear you say. Hour and an half in a supermarket carpark wasted. LOL. So sorry its taken so long but this is the 5th attempt at least. McDonalds is pointless with 100Kb/s and costing 5€ for each attempt. They are a bit busier than before. Go back in the blog to early days to see the historic early French McDonalds....they are now the same as UK i.e. Packed !

We left Henning and his hospitality and along with his lovely wife and daughter we had a great time. I think Julie was "played out" as the little girl monopolised her a great deal. It was great catching up although i'm not sure we talked about anything new. Same stories and same stuff as we used to talk about before. It was a little like old times and we will miss our travelling buddy.

After Denmark it was Germany and we got away with the class 3 toll on the bridge again and got class 2. What a relief.
​
Now we were in Germany where we drove North to South passing four, in total speed cameras. Upon entering France there was 4 in the first 10km. I've looked at the stats and the accident rates between Germany and France are similar. So what are they for? Maybe the French are so bad at driving that it would be 100 times higher without? Anyhow its a pain in the bottom. Nobody can actually tell me the speed limit for a Motor Home in France, not even the police. Do we come under the truck limits being over 3500Kg or don't we. Are we a Van? Are we a Truck? The web sites contradict each other on the verdict so the result is we drive about 10Km under what we imagine the speed limit might be for us. Sometimes ridiculously slow even on the Motorways where we do know there is a minimum speed. That is well publicised. Whats that french saying "Such is life"?

We went to the Millau bridge and went under and past rather than pay the toll. The photos are better from under it anyhow and budgets don't bend to 14€ for nothing. Random photos below. So a Great British Design meets something by Norman Foster.....hehe.

We managed to visit Andorra and get another flag on the truck and some cheap Vodka. Andorra is tax free so anything with tax on it is cheap. Mainly Alcohol, Cigarettes and Fuel. So 1.09€ for Diesel and a bottle of Bison Grass (i forget the name) Vodka which is twenty something in ASDA at home is 8€ in Andorra. You can only get 3 litres. We got stopped on the way out and checked, well asked what we had. Oh and one other thing. Denmark have a soft border and we got stopped. So whats all this fuss about us having one?

We are now in Spain and the weather is superb. We like Spain more as the driving is easier and the roads better. We've met a couple of English and a Swiss overlander. Hi to Martin and in his truck Taurus. We've paid for a couple of campsites and tonight is 15€ which is the limit for us. The last one was 12.50€ which was good. I don't mind spending 12.50€ for a shower and a campsite. Problem was no WiFi. This one at 15 has and so the blog.

We've only had one failure on the truck in the form of a blown USB socket which luckily I had a spare. We are almost all USB charge now so loosing two of the 6 sockets we have was bad. We're even on the look out for a USB charging toothbrush. Not that we use it much. We need to get back into the routine.
Powered by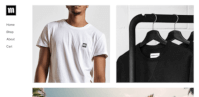 Create your own unique website with customizable templates.